WHAT WE ARE PASSIONATE ABOUT
INDAH ATELIER BY MASTER WAN, a company under the MOEL Group of Companies, is dedicated to the promotion of batik as a heritage product and with a difference. It aims to popularise batik at all levels of Malaysian society; and also strives to promote it to the world as a heritage product. Indah Atelier attempts to nurture artisans from amongst the younger generation whose creativity and innovation will take this legacy product beyond time-tested designs and methods to create a distinctively Malaysian identity for batik. Importantly, we also hope to complement our distinctive identity with an emphasis on content and message towards creating a better society for all. Currently, we have decided to pay tribute to the new era of hope and re-awakening in our country. through the production of a 100-meter long saree fully designed in the traditional art of Batik. We have chosen the Malaysian Batik to promote the ideals of hope, justice, and unity as it is a heritage art that has made a statement in the fashion industry, representing a great masterpiece on the canvas of art. Indah Atelier has chosen the saree to showcase the evolution of hope in the country.
Indah Atelier is the one and only center that brings together the best minds in the batik industry. You can watch them with awe as they work the nest designs ever to be imagined possible to be brought down at the most mundane level for the use of ordinary men and women on the streets.
Dedicated to the promoting batik as a heritage art and with a difference approach
Aims to popularize batik at all levels of Malaysian society and also strives to promote it to the world as a heritage product.
Create an enduring interest for batik by emphasizing creative designs that are innovative, exclusive and universal.
Instill customer awareness of the aesthetic value of batik in the local and international niche market.
Popularize the everyday use of batik amongst all sections of society, both locally and internationally.
Foster appreciation for batik as a creative art of heritage value to the country and the region as a whole.
One of a few major producers of batik who brings together the best minds in the batik industry for men and women's wear and all batik products.
the people behind the SCENE
Mathumathi Manickvasagar Pilay
| CEO for MOEL Group of Companies | Managing Director for Indah Atelier |
Mathu is the founder and CEO bring more than seven years of creative and executive experience in entrepreneurship. With a natural flair of communications and dynamic personality, it is easy for her to take control and stand out in many ways in her early career. Aiming to cultivate originality and most importantly unique fashion designs she sets out in the business industry ready to make a significant mark for herself. This soon opens the door to not just the fashion industry but also Investments, Creative Education and Information Technology, delivering nothing but the best in terms of quality and customer satisfaction.
Engaging in international businesses in Malaysia, Thailand, India, Sri Lanka, UAE and UK her undivided attention to becoming the best player in each field and with an extraordinary attention to details, she has never failed to impress even the most demanding clients and business partners. As the saying goes "Do It with Passion or Do Not at All" everyone who comes in contact with her is automatically motivated by her passion and charisma.
Indah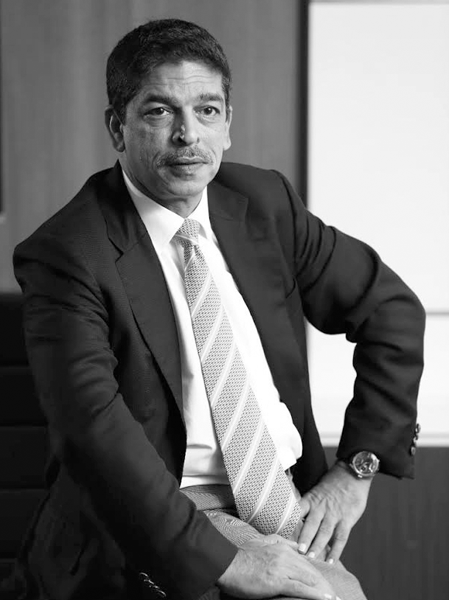 Indah
Dr. TABASSUM KHAN
| Chairman of MOEL Group of Company |
"It is not what you are capable of doing that develops you into a successful person. It is the way you do it that gives you a competitive edge and leads to your development." - Dr. T. Khan. A Physician with MBA and Doctorate in Health Economics, he is the Founder and Chairman of StratGurus Group of companies making a humble beginning with StratGurus Consulting in 2009 which now encompasses multiple businesses around the globe. Looking back, it was a very brave decision of his to leave the comfort and security of a corporate life and go independent. Today, the decision stands vindicated and his belief that a person only lives once so following a dream is further strengthened. He strongly believes that one can accomplish success in any domain which interests he or she and develop a passion for it. This led him to foray into a multifaceted profession covering diversity such as pharmaceuticals, vaccines, bio-economy, Halal economy, counselling, fashion, education, music and strategy.
He always emphasizes on self-development and how self-esteem and self-respect should be every individual's key motivational factor in one's journey to success. "You should be proud of what you are and where you came from and have respect for yourself,"
Indah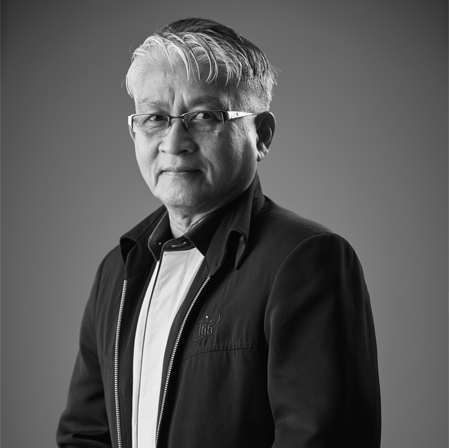 Indah
Wan Mahtar Bin Wan SalleH @ MASTERWAN
CEO for Indah Atelier
More popularly known as Masterwan, he is a living legend in the Batik industry with almost 30 years of expertise in visual arts, batik and crafts. After completing his degree in Fine Arts, he became actively involved in training the future artists and artisans on the technique of Batik. He worked closely with Curriculum Development Centre, Tourism Malaysia, Malaysia Tourism Promotion Board, Asian Tourism Federation, Petronas Cultural Show and many other reputed organisations and exhibitions to demonstrate the technique of batik. He also helped in the process of design and making of Batik uniforms for ASEAN Summit 2015 (Kuala Lumpur) and various other government bodies. He trained corporate staff of reputed organisations and university students on the technique of Batik. He is also a dedicated contributor to social initiatives and trained the destitute students the technique of Batik to make a living.
He carried the torch of Malaysian Batik industry covering from Canada to Japan by organising and participating in various exhibitions like JATA exhibition organized by Japan Tourism Board, Tokyo, Japan; Malaysia Food and Cultural Festival Show, Cairo, Egypt; The Light Travel and Tourism exhibition, Hong Kong; The Commonwealth Games XV Cultural Festival Show in Victoria, British Columbia, Vancouver, Canada; The International Businesswomen Conference in Brisbane, Australia and so on. He created the concept and philosophy of Malaysian higher education exhibition (MOHEX) and designed the MOHEX logo in honour of celebrating Malaysia's 50th independence day. The exhibition focused on acknowledging Malaysia as an educational hub and increasing the number of international students to hundred thousand by 2010. Recognised and showcased internationally, Masterwan's batik pieces are the real reflection of the true art of Batik. His spirit and pure intentions to preserve the traditional art have lightened the path for future artisans in pursuing Malaysian Batik Art
Indah
Mega project: Malaysia in 100 Meter of Batik Pointillism
INDAH ATELIER has sought entry for the project to be included in the Malaysia Book of Records and the Guinness World Records.The project highlights the nation's history in order to:- convey a message of hope for our present and future.
– provide assurance of a secure future for all.
– underline the significance of national unity, democracy and integrity as shared prosperity and happiness through the corridors of time, from the past, to the present and future.
INDAH ATELIER WITH RAJESH VAIDHYA
TO FURTHER promote the art of batik as a heritage product on a global platform, Indah Atelier, which is under the Moel Group of Companies, will soon launch a "Malaysia in 100m of Batik Pointilism" campaign.
This is also in line with the company's #myartisan global campaign to promote the work of local batik artisans in Malaysia….
KUALA LUMPUR: The batik-making industry in Malaysia is set for a revival through a project to boost its appeal, especially on the international front.
The ambitious project — "Malaysia in 100m of Batik Pointillism" (M100MBP) — was launched by Indah Atelier, which is a subsidiary of Moel Group of Companies, at the Ritz-Carlton here recently….
The founder of a Malaysian batik company is taking matters into her own hands to protect the dying heritage of the fabric.
The company has rolled out its #myartisan campaign which identifies and nurtures young talents from the B40 group to equip them with the right skillset…